Jacksonville Small Business Loan Preparation
Need Help Preparing And Applying For A Small Business Loan?
At George A. Spencer, CPA. P.A., our mission is to help small businesses succeed. One thing that many small businesses need to thrive is a loan to either help them get started, or to jump start a huge growth. However, loans can be overwhelming and daunting to the average small business owner. That is where George A. Spencer, CPA. P.A. comes in. Utilizing your local CPA in Jacksonville will allow you to prepare and apply for a loan with confidence. Call today for a free consultation!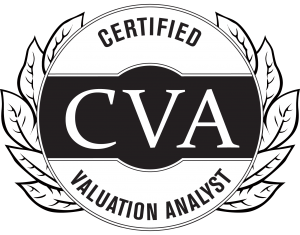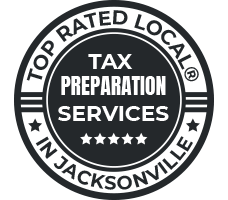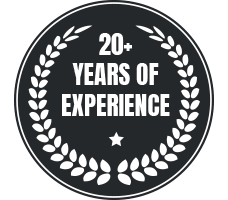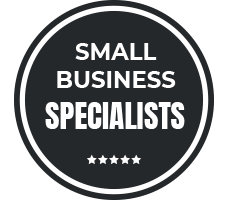 Small Business Loan Preparation in Jacksonville, Florida
Loan Application Preparation/Assistance
#1 Completing the Intake Form
You will first need to fill out the intake form, providing information about you and your Jacksonville small business. The U.S. Small Business Administration also requests some information about your business and your financial statements to check if your small business is eligible for a loan. George A. Spencer, CPA. P.A. will go through all of this with you one step at a time to ensure that all information is accurate and appropriate.
#2 Preparation of A Project Description Narrative
A project descriptive narrative is a loan proposal for potential lenders. The content of your loan proposal is vital as it is what lenders are making their decisions from. If you make an incredible first impression and provide all the necessary information they are looking for, it will increase your chances of receiving your small business loan. George A. Spencer, CPA. P.A. has over two decades of experience with Jacksonville small business loan preparation and will help walk you through all the pertinent information that a project description narrative should contain.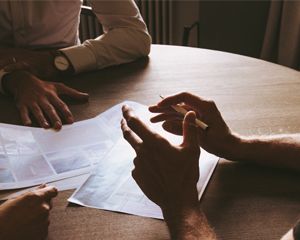 #3 Preparation of Sources/Uses of Funds
Lenders will want to see your sources and uses of funds prior to loaning you the money you are requesting. First you will need to lay out the use of f
unds. If you are looking to get a start-up loan, this will include your business plan information of all the start-up costs that are required to get the business going. This shows the lender what you are planning on using the funds for such as building, marketing, insurance, etc.
Next, you will need to lay out the source of funds. This part shows the amount you are investing into the business, any amount that family and friends are in investing, and the amount you are looking for from a loan. Lenders want to see that you are putting everything you can into this business. George A. Spencer, CPA. P.A. helps you create and organize your Jacksonville small business plan so that you can show the sources and uses of funds to potential lenders. Learn more about our Jacksonville business plans here.
#4 Completion of Debt Service Schedule
Simply put, the debt service schedule is a written plan of how you are going to pay the lender back. The amount of both the principal and interest should be taken into account and calculation of a set monthly or annual payment. At George A. Spencer, CPA. P.A. in Jacksonville, we understand the importance of the debt service schedule to the lender, but we also understand how vital it is for any small business owner to be able to have a plan set in place. Call today for assistance preparing a debt service schedule for your Jacksonville small business loan!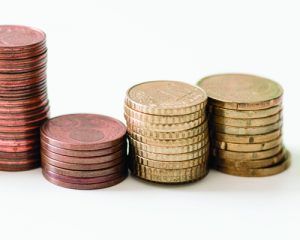 #5 Preparation of Personal Financial Statements
Your personal financial statements are an overview of your financial state. These statements contain all assets and liabilities as well as all sources of income. Once those initial numbers are given, each financial statement will break out into more complex explanations.
You will need to list all notes payable both to banks as well as any other individuals. This will include the original balance, what you still owe, and the amount and frequency of your payments.
Next, you will note any stocks or bonds you possess. List the number of shares you have, the cost, and the total value. Real estate is another asset that you will need to mention. You will want to note what type of property it is as well as further information about the financial state of each.
Gather any unpaid taxes and explain further about what type of tax it is, when it is due, and how much you owe. Another piece of your financial statements is the amount of life insurance you have. Note what insurance company it is through and who your beneficiaries are.
We know that preparing all your financial statements can be stressful and overwhelming. That is why George A. Spencer, CPA. P.A. is here to assist you to ensure all your assets and liabilities are accounted for and that calculations are accurate and precise. Schedule a free consultation with your Jacksonville CPA today!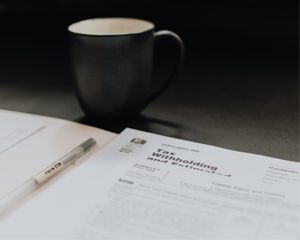 #6 Completion of Business Tax Returns
You may be wondering why you have to provide tax return documentation to lenders when applying for a loan. Your Jacksonville small business tax returns for the last year, or more if you have them, will provide lenders with pertinent information about your revenue and profitability.
Lenders will be pulling different information from your previous tax returns dependent on what type of loan you are applying for. For example, if you are applying for a short-term loan, they will be focusing on the amount of revenue your Jacksonville small business is acquiring to ensure that you will have enough money to meet the payment amount required on the loan.
For long-term loans, lenders will be more focused on the profitability of your small business overall. They will be looking more into the consistency and stability of your business's finances, such as comparing profits and losses as well as revenue.
Not sure which tax return forms pertain to your small business or the type of loan you are applying for? George A. Spencer, CPA. P.A in Jacksonville is here to help. Below are some of the common forms needed for your small business taxes. Call today for more information!
Choosing George A. Spencer, CPA. P.A. in Jacksonville, FL
Being approved for a small business loan could dictate the future of your small business. At George A. Spencer, CPA. P.A. in Jacksonville, we recognize just how important loans are for small business owners. That is the exact reason why George A. Spencer, CPA. P.A. is dedicated to assisting you with the preparation and application for small business loans. With over two decades of experience, George A. Spencer, CPA. P.A. understands what lenders are looking for to help elevate your chances of being approved for a loan. Call today for more information and to schedule your free consultation in Jacksonville!
Contact Us
Do not fill this form out if you're a solicitor.