Tax Preparation
in Jacksonville
As a small business owner or operator of a non-profit in Jacksonville, you understand the important role that planning for and preparing your taxes plays in the success of your organization. Making sure that your taxes are accurate, on time, and filed so as to take advantage of all the benefits your business qualifies for is a crucial element in your financial health and risk mitigation.
From ensuring that you are well organized throughout the year to the actual tax preparation itself, George A. Spencer, CPA P.A. is a seasoned Jacksonville tax professional with over 20 years of experience in helping businesses just like yours with tax preparation services. If you need help with your business taxes this year, our experienced small business accountants can help. Reach out today for a free consultation and learn more about Jacksonville's top-tier tax preparation specialists.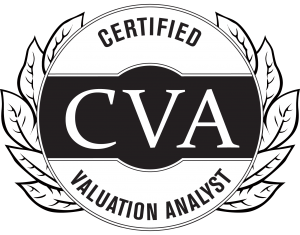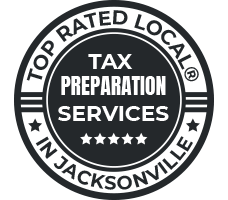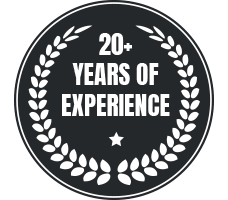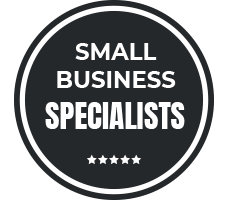 Our Tax Services in Jacksonville, FL
The world of small business taxes is expensive, complicated, and full of hidden tax breaks and risky pitfalls. At George A. Spencer, CPA P.A., our Jacksonville accountants are veterans in helping small businesses of all kinds with identifying the forms they need, acquiring the proper documentation, and getting tax preparation done on time so you can continue to focus on what matters most — running your business. Whether you are a sole proprietor, partnership, or corporation, we can handle your individual tax preparation needs the same way we have with countless other small businesses in Jacksonville — with efficiency and integrity. Reach out today to get started!
Tax Planning in Jacksonville, FL
Most small businesses come to us in the fourth quarter looking to get ahead of tax season and act preemptively on their Jacksonville tax preparation services. In reality, the best way to avoid getting caught off guard and getting dragged into deep piles of tedious tax preparation paperwork is to work with a professional accountant on tax planning well in advance of the end of the fiscal year.
Tax planning is a strategy used by savvy business people and non-profits to maximize the potential financial return for their Jacksonville business. Getting well ahead of your taxes with a plan that fits your business' needs allows you to make good financial choices throughout the year and puts you in the best possible position come tax season. At George A. Spencer, CPA P.A., we specialize in running tax planning audits and reviews for Jacksonville small businesses so they can work throughout the year to get the most out of their tax filing. Reach out to our tax law experts today to get started on tax planning for your small business!
Tax Preparation in Jacksonville, FL
The actual process of effective tax preparation is daunting for most Jacksonville small business owners to think about, let alone manage or execute themselves. Tax laws are constantly changing, and as the owner of a business, you have a responsibility to yourself, your employees, and your local, state, and federal jurisdictions to meet certain tax deadlines or to face penalties, fines, or even lawsuits.
However, proper tax preparation services for your Jacksonville small business isn't just about avoiding the risks that come with trying to do your own businesses taxes, it's also about making sure that you take full advantage of the incentives, deductions, and credits that your organization qualifies for. Working with the right accounting team can make sure that you are protected and enjoy the full tax benefits your business deserves.
When you choose to work with George A. Spencer, CPA P.A. for your Jacksonville business tax preparation needs, you can expect the professionalism and expertise that your business deserves from an experienced, local tax preparation specialist. Our team will assist your small business with tax preparation in the following ways:
Gather and organize all necessary forms, including your W-2s, SSA-1099s, and more.
Get all of your applicable receipts together for deductions purposes.
Gather and organize information regarding your charitable donations throughout the year.
Inform you of recent tax law changes and act accordingly when filing.
Request filing extensions on your business' behalf, if necessary.
Consult with you about how you want to claim your tax refund if you expect one.
If you have specific questions about your business' specific situation, needs, or challenges, reach out to George A. Spencer, CPA P.A and our Jacksonville small business accountants. today for a free consultation!
Tax Filing in Jacksonville, FL
After the tax preparation has been completed, it is time to officially file your small business taxes. As we mentioned above, filing taxes for your Jacksonville small business can be extremely overwhelming. However, when you receive the expert assistance from George A. Spencer, CPA P.A. to plan out your taxes well in advance, as well as help prepare everything as filing time approaches, filing your taxes will be a piece of cake.
Our team of professional accountants at George A. Spencer, CPA P.A. will be by your side the whole way through to ensure that your taxes are filed accurately. With more than 20 years of experience in tax law and preparation, you can rest assured that your small business claims all possible deductions to receive the most in your tax return each and every year. Reach out to our team today for assistance in filing your Jacksonville small business taxes!
Sales Tax Services in Jacksonville, FL
An important part of every successful business' tax preparation efforts is making sure that they are accurately tracking and paying their local and state taxes on services and goods throughout the year. In Jacksonville, your generated sales tax is due to be passed on to the proper jurisdictional authorities on a monthly basis. Failing to assess, collect, and pay the proper taxes on time can create some pretty serious complications for your business. The most challenging part of sales tax is that the different levels of government that levy these taxes on business can change annually. If you have questions or concerns about where your organization stands in terms of collecting and paying sales taxes, contact our Jacksonville tax preparation professionals today and avoid making any costly tax-oriented mistakes.
IRS Resolution Services in Jacksonville, FL
Tax preparation is especially important for small businesses due to the increased scrutiny and standards that they face from the Internal Revenue Service. Improper filing, late filing, and any other variety of easy-to-make mistakes can lead to penalties or audits of your business. When you find yourself in a tax quandary with the IRS, it's essential that you seek professional accounting and legal services from our Jacksonville tax planners to intervene and help get you back into good standing.
Our professional accounting team has years of experience in helping small business owners successfully navigate IRS resolution problems. Under the guidance of George A. Spencer, who also holds a Juris Doctorate and is admitted to the Florida State Bar, you can rest assured that your Jacksonville small business will be taken care of efficiently and accurately. Of course, we recommend getting ahead of any potential problems and working with a tax preparation professional in advance. If you do have tax resolution problems to solve, contact our team today.
Contact George A. Spencer, CPA
No matter what your Jacksonville tax preparation needs or financial standing with the IRS look like, the CPAs at George A. Spencer can provide assistance that makes a difference. We have helped countless small businesses through a myriad of challenges, and we are well equipped to help your organization make the most of your tax filing this year. Don't just survive tax season, win at it. Contact the Jacksonville accounting experts at George A. Spencer, CPA P.A., today to get started!
Contact Us
Do not fill this form out if you're a solicitor.