Spend Time on Your Business
Leave Your Taxes up to us!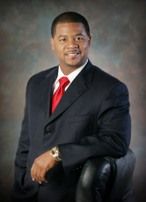 George A. Spencer, CPA/Esq./ABV/CVA
George holds a bachelor's degree in accounting, a master's degree in accounting and a Juris Doctorate law degree. George is licensed as a certified public accountant (CPA) in the State of Florida and admitted to the Florida Bar. George has also obtained an Accredited Business Valuation (ABV) and Certified Valuation Analyst (CVA) designations. He serves as the Managing Director and Founder of the firm, George A. Spencer, CPA, P.A., a certified public accounting and consulting firm, located in Jacksonville, Florida. George entered the public accounting profession in 1995. Since that time, he has provided individuals, businesses and industries with professional services from accounting, auditing, tax, CFO outsourced services to business consultations. He has mainly served the needs of small businesses, not-for-profits and entrepreneurs. He was the manager of a large local CPA firm and a University accounting professor before founding George A. Spencer, CPA, P.A.
History
Located in Jacksonville, Florida, George A. Spencer, CPA, P.A was created on the premise that small businesses and individuals need expert financial services and advice in a personable manner at a reasonable cost. George A. Spencer, CPA, P.A. serves as a provider of personalized consulting, auditing, litigation support, business valuation, management consulting and tax services.
Our Goals
Our experience provides us with the foundation to serve the needs of small business and entrepreneurs. However, we are committed to obtaining a deeper understanding of the specific goals and objectives of every client we serve. We are business advisors that bring valuable assets to the table, spanning a broad range of business and personal accounting experience. With this experience, we can customize our services to help you achieve your unique goals and objectives.