Trusted Legal Services For Businesses In Jacksonville
PROUDLY SERVING LOCAL RESIDENTS AND BUSINESSES FOR OVER 20 YEARS.
Small Business Legal Services
Small business owners all over Jacksonville know and trust the name George A. Spencer, CPA, P.A. for his breadth of knowledge and expertise in small business accounting and tax preparation services, but more and more people are turning to him with their small business legal service needs as well. As a practicing business lawyer admitted to the Florida state bar, George A. Spencer, CPA, P.A. is expertly equipped to provide you and your small business with the professional legal guidance and litigation support you need for entity formation, governance, end of life legal matters, and more.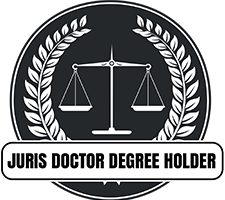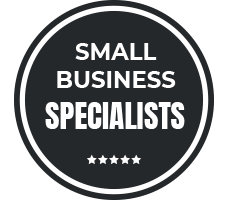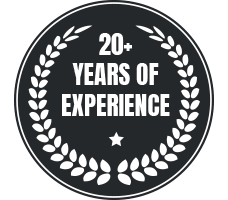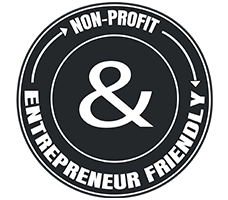 Legal Services For Small Businesses in Jacksonville
From changing legislation at the local, state, or national level to setting up LLCs and corporations and beyond, running a successful business requires constantly navigating legal situations that aren't always easily understood, quickly resolved, or even discernable as a good choice for your company.
That's why having a practicing business attorney who can provide guidance, support, and resources to get your business where you want it to go is more important than ever. George A. Spencer, CPA, P.A. can help. A well known and successful small business CPA, George also holds a Juris Doctorate and is an admitted and practicing member of the Florida state bar.
Specializing in small business law, governance, succession, and other small business legal services, George A. Spencer, CPA, P.A. provides everything you need to safely and successfully grow your business into the entity that you want it to be. Get in touch today to get started, or continue reading to learn more about his practice's many small business legal services offerings.

Business & Contract Law
Most small business owners start with an idea, a dream, or an opportunity. Combine that with some planning and passion and you have the ingredients to start offering your products or services formally. However, it doesn't take most business owners very long to realize that their young business is going to need more than just energy and effort to succeed. It requires savvy legal know-how to create binding agreements, create official business entities, and develop an environment that fosters business while mitigating risk. Local Jacksonville business owners who find themselves in this position know and trust one name for all of their small business legal service advising and litigation needs.
George A. Spencer, CPA, P.A. has over 20 years of experience helping business owners successfully transition to becoming business people who can scale, prosper, and compete safely through legal compliance and carefully crafted policies and contracts.
Entity Formation
Determining whether or not to incorporate your business, to remain a sole proprietor, or to establish yourself as a "C" or "S" corp requires careful forethought, long-term planning, and a little bit of nuance — things you simply won't find in the one-size-fits-all online incorporation market.
George A. Spencer, CPA, P.A. know the right questions to ask, the pitfalls to avoid and has a perfect understanding of each step that must be taken — as well as how and when — in your incorporation or startup journey.
For help with the following services, get in touch with our team today.
LLCs
Partnerships
Corporations
Operations, Governance, and Transactions
Once you have properly established yourself as the correct type of business for your goods, services, model, and goals, it's time for the real work to start.
Running your day to day operations in a manner that promotes growth and reduces risk is significantly easier said than done. Whether you are determining what kind of daily, weekly, monthly, and quarterly recording and reporting you need to do or you are working hard to write iron-clad contracts and agreements for your employees and customers, there are endless opportunities to make mistakes that can come back to haunt you and your business.
George A. Spencer, C.P.A., P.A. has both the legal services knowledge you need from a small business attorney as well as the financial planning and tax expertise to cover every piece of legal minutiae that so commonly derail small business owners. Conversely, George isn't limited by the size of the task that you and your business have in front of you, and he and his team are happy to put their breadth of knowledge and experience in the following areas to work for you:
Owner/Director/Manager/Officer Compliance
Contract Negotiation and Drafting
Shareholder Agreements and Buy-Sell Agreements
Employment Agreements
Non-Disclosure and Non-Compete Agreements
Franchise Purchases, Sales, and Operations
Mergers & Acquisitions (Stock or Asset Purchase and Sale Agreements)

Our Other Legal Services
Aside from our business-specific legal services, we also offer a wide range of legal services that although extremely useful, and often necessary for a business owner, are also pertinent for just about everyone else, too.
From legal services requiring an attorney that range from estate planning to estate dispersal verification and resolution, George A. Spencer, CPA, P.A has the education, experience, and personal touch to take care of you and your loved ones.
Estate Planning
Creating a plan that empowers you to have your wishes fulfilled and your estate, holdings, and heirlooms dispersed, protected, or endowed as you see fit takes advanced planning and thorough execution by a dedicated attorney.
At George A. Spencer, CPA, P.A., we understand just how important knowing that your final wishes will be handled correctly is to you. That's why we offer compassionate, professional estate planning and end of life legal services to business owners and non-business owning citizens alike.
To ensure that your final wishes are carried out the way that you see fit, we provide legal counsel and legal services for all of the following:
Simple wills
Living wills
Power of Attorney (medical & financial)
HIPPA release
Living trusts
Lifetime gifts
Charitable planning
And more
Probate
Following through on the legally prescribed final wishes of a loved one is typically a routine matter. However, when it exceeds norms for legal or personal reasons, determining how to disperse funds, property, and other assets can become quite complex. For situations like these, we offer expert probate services to help verify and initiate your loved one's wishes.
Contact George A. Spencer, CPA
No matter what your small business legal needs are, George A. Spencer, CPA, P.A. is the right lawyer for you. His 20-plus years of personalized, dedicated service to the Jacksonville business community is well known, documented, and embraced by those who have received help in starting, protecting, and growing their business. To get started working with Jacksonville's established small business attorney and tax specialist, call today, or fill out the form on this page.
Contact Us
Do not fill this form out if you're a solicitor.